Community Groups
"Bear one another's burdens, and thereby fulfill the law of Christ"
Galatians 6:2
We believe, at North Village, that experiencing community with other believers in Christ is not simply something "in addition" to the Christian faith, but is a necessary part of it.
Our Community Groups are a great place to jump in no matter if you're asking questions about Jesus, a new believer in Jesus, or have been walking with Jesus for a while. While it takes courage to step into a smaller setting with others, we believe that it's well worth the investment.
Find a group below and contact the point person today!
We have 2 community group structures to choose from. 
TRACK 1 
     – Men and Women meet together each week to discuss God's Word. 
ANDERSON GROUP
GORDON GROUP
Wednesdays at 7:30 pm
Contact James Gordon
TRACK 2
     – Men and Women meet on a rotating schedule Wednesday's, 7PM at NVC
           First Wednesday    –   Men
           Second Wednesday   –   Women
           Third Wednesday   –   Men, Women, and Children meet together to share a meal
           Fourth Wednesday    –   Meet in small groups of 2-3 
Contact  – [email protected]
North Village Church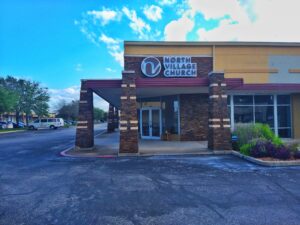 2203 W Anderson Ln
Ste B
Austin, TX 78757-1223