Last Updated: September 7, 2021
We are nicely settling in to our new home and continuously feel blessed to have gotten here despite a pandemic. We met in many different locations throughout 2020 and 2021 before moving into this space in May, but we now have a home our church family can feel safe in. We are taking COVID precautions and are trying to stay up to date on guidelines from the CDC. Click here to see our current COVID-19 Precautions, and we hope to see you on an upcoming Sunday!
We want to keep you informed on what's happening with the Coronavirus and North Village's response. As followers of Christ, we do not have to live in fear but in confidence that God is in control in the midst of chaos. We believe that our world and communities need hope right now more than ever and that eternal hope is found in Jesus Christ. It is our chance as God's people to be on mission wherever we are, giving that hope to others. Scroll down for information and resources from us and check out our Events page to see what is coming up!
North Village Church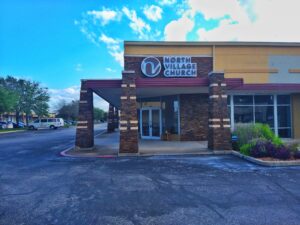 2203 W Anderson Ln Ste B
Austin, TX 78757-1223