Local Missions
"For the whole law is fulfilled in one word, in the statement, You shall love your neighbor as yourself."
Galatians 5:14
North Village Church is a non-denominational church in Austin, built around Jesus and Bible teaching.
A significant part of our church vision is to chase after every man, woman, and child in Greater Austin to experience the life-transforming power of Jesus Christ. This is done by engaging in the community where we live. We love serving our neighborhood in 78757. See some of our annual service events below. To see all the opportunities at NVC to love our neighbors, sign up for our newsletter by filling out the form at the bottom of the page.
Committed to Pillow Elementary
We were blessed to have meet at one of the most diverse schools in AISD for almost 6 years! We cherished every opportunity to show our love for their faculty, staff, students, and parents.
Spring Fling
Spring Fling is carnival organized by the Pillow PTA and provides us with a great opportunity to build community with the school, kids, parents, and neighborhood families.
Aquapalooza
A back to school water themed fundraiser for the Pillow PTA that helps get the school year started right.
Education Connection
Education Connection is a wonderful program that allows our North Village Church family to volunteer to read with students at Pillow Elementary to ensure every child is reading by 3rd grade.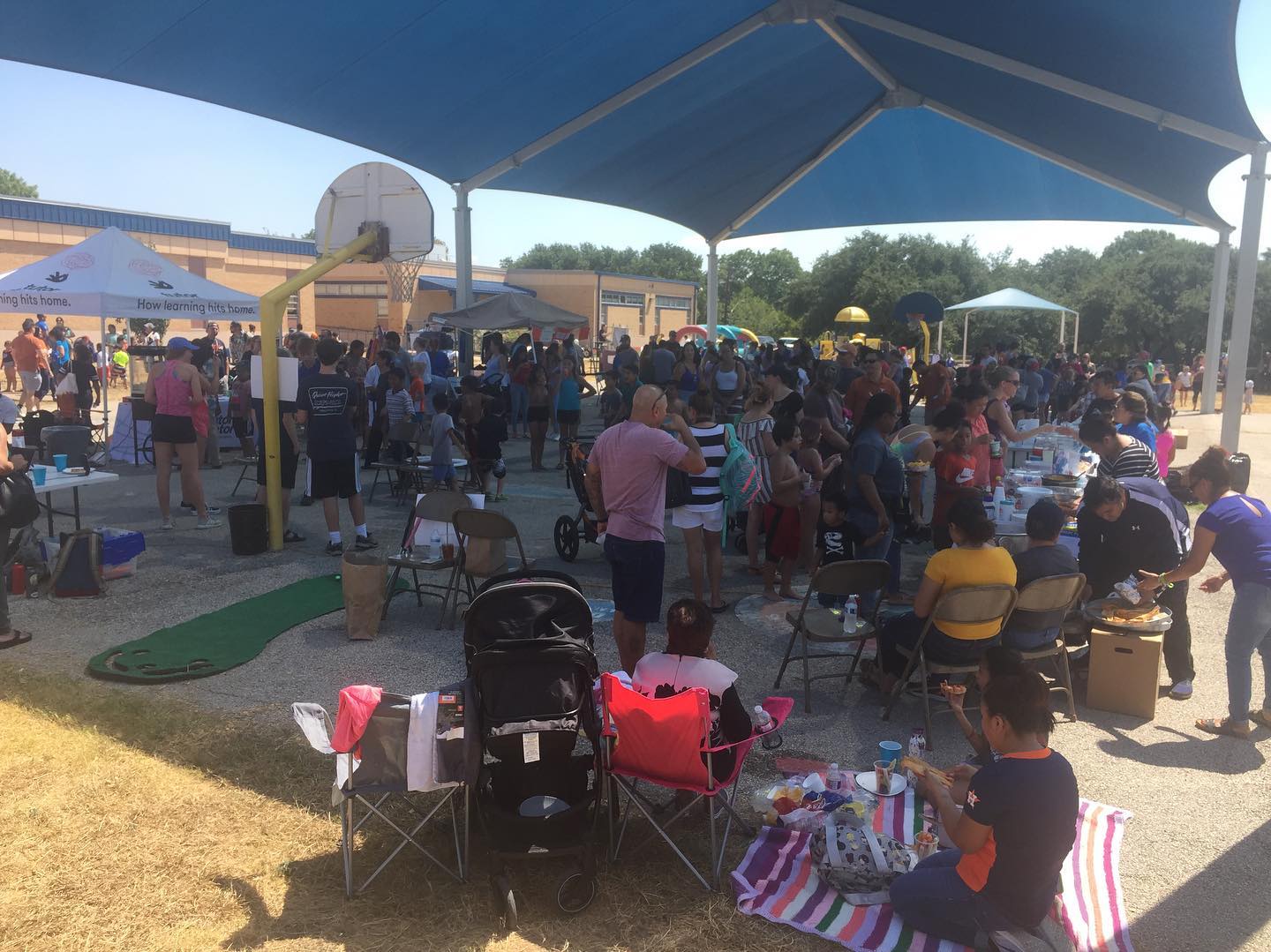 Brown Santa
Brown Santa is a partnership with the local sheriff's department, led by our Youth Village, to provide and distribute gifts to children in the community at Christmas.
Backyard Bible Clubs
Inspired to share the gospel with children in our community, we train up teams of teens to lead mini vacation Bible schools hosted by families in surrounding neighborhoods of the church.
Mobile Loaves & Fishes'
Food truck volunteers serve the homeless, delivering food, clothing, hygiene products and other life-sustaining items.
Community First! Village
Individuals volunteer at a 51-acre master planned community that provides affordable, permanent housing and a supportive community for the disabled and chronically homeless in Central Texas.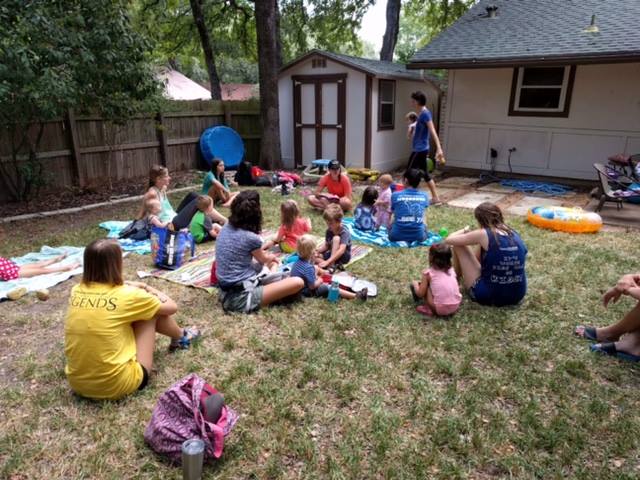 North Village Church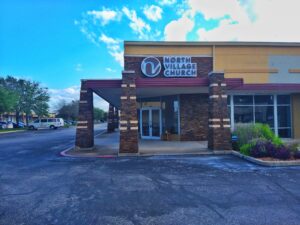 2203 W Anderson Ln
Ste B
Austin, TX 78757-1223