Meet the Team
"Since we have gifts that differ according to the grace given to us, each of us is to exercise them accordingly"
Romans 12:6
As a bible-based Christian church we see specific roles have been given to help see every man, woman, and child in greater Austin experience the life-transforming power of Jesus Christ. If you would like to help in any of our ministries, a link to email each leader can be found below their bio.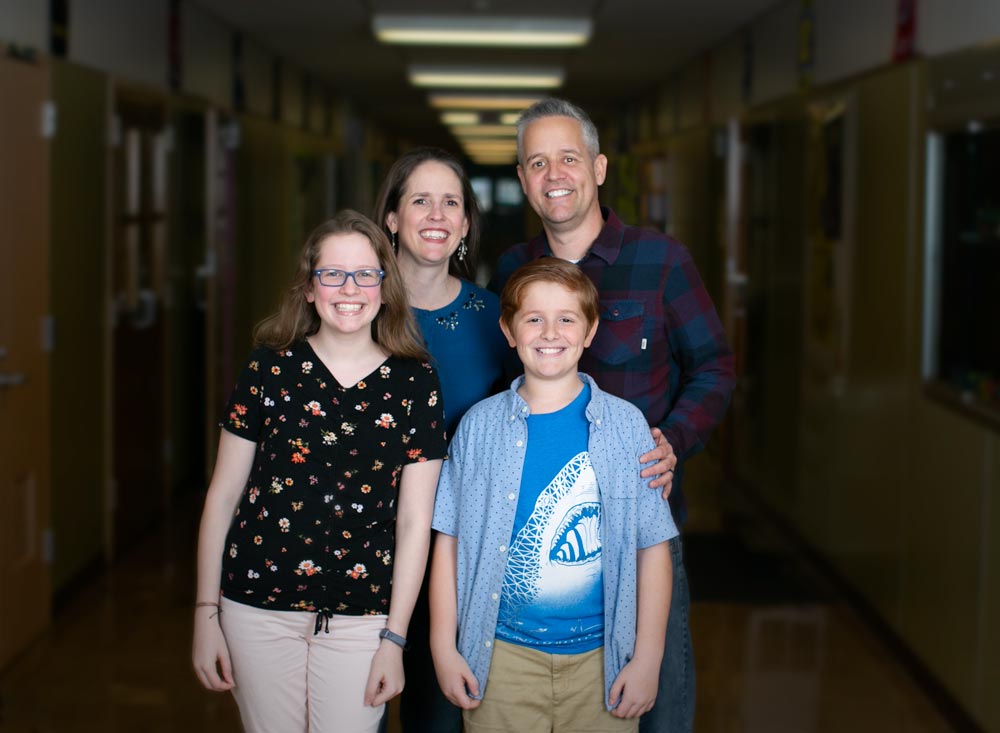 Lead Pastor
Michael Dennis
Holly and I have two children, Kennedy and Tucker. I grew up in Irving, TX (huge fan of the Dallas Cowboys!) and I didn't grow up around a local church or knowing about Jesus. Do you know those signs they hold up at football games, "John 3:16"? I honestly thought that the guy's name was John, and he was trying to predict the score of the football game.
Growing up I would hear about Jesus in passing, and from people on television, and I was confident that the whole story was a scam to take advantage of people. But, right after high school, I had a friend that kept asking me to explore the life of Jesus, and it changed my life.
By God's grace there were men and women who helped be grow in Jesus, and after graduating from Dallas Theological Seminary, I worked for a few different churches until 2009, when Jesus put a desire in my heart to start a new church in north central Austin.
From the beginning we wanted to start a church for anyone who was exploring what it looked like practically to grow in a relationship with God, and we have loved every minute of it. We started with 15 people in our living room, and our focus has been to gather men, women, and children who are committed to building their lives centered on Jesus.
Our dream is that we will continue to become a church family with such joy in Jesus that it stirs in us a capacity to serve others in our city and help others grow in their relationship with God.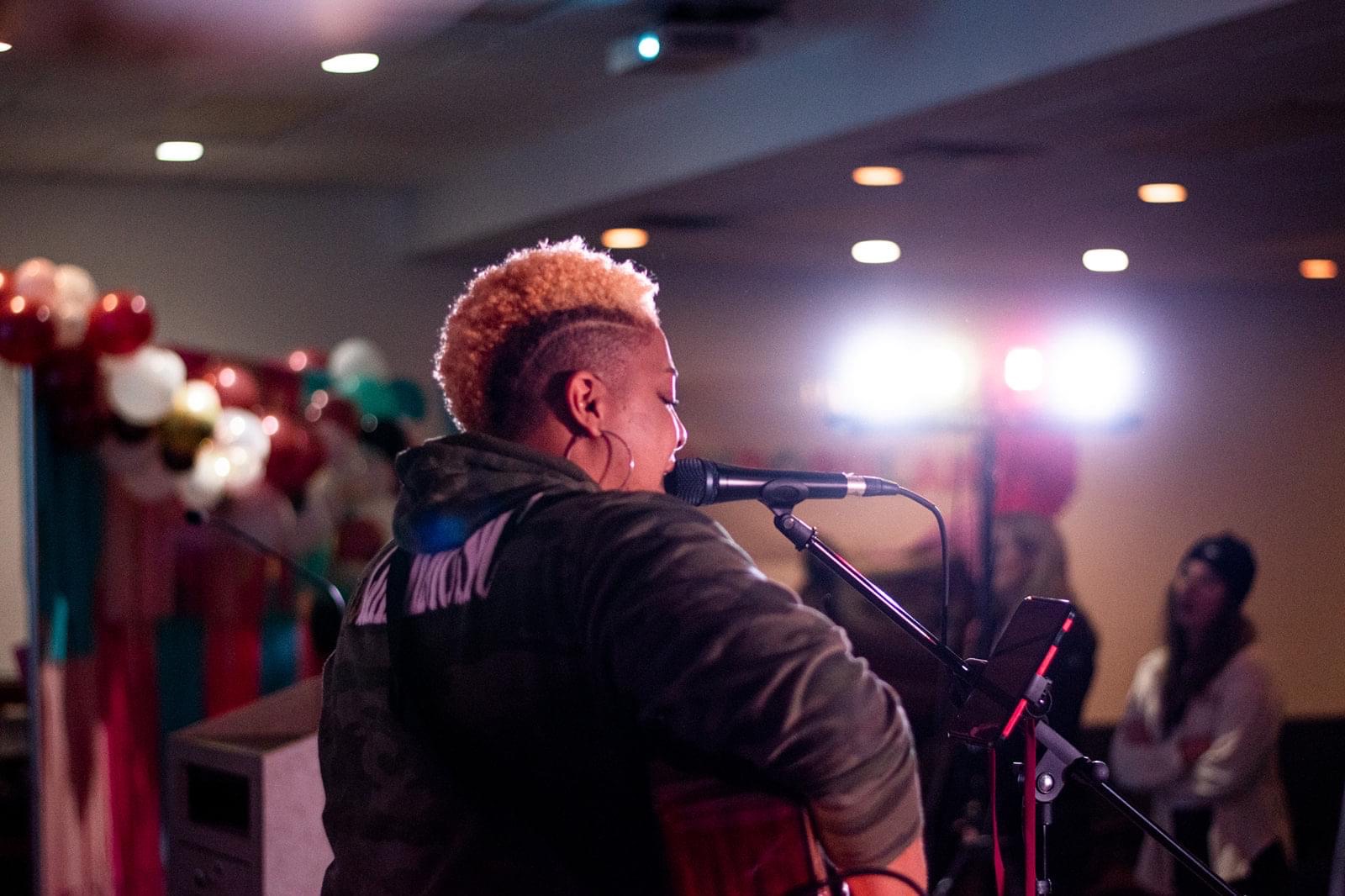 Worship Leader
Jas hale
I am a singer, songwriter, artist, & creator with a heart intent on exemplifying worship through music and a lifestyle of serving Jesus Christ. Originally from Long Beach, California – homeschooled and with a background in music and sports, you may find my style of music and fashion very eclectic. I love to learn/try new things, read, listen to music and jam out on my guitar whenever possible. Food and sleep are my love languages! As a self proclaimed nerd and open book I look forward to getting to know new people. My goal here at North Village Church is to assist with creating a space where people of all types, backgrounds, cultures, etc. can come together to worship Jesus Christ freely.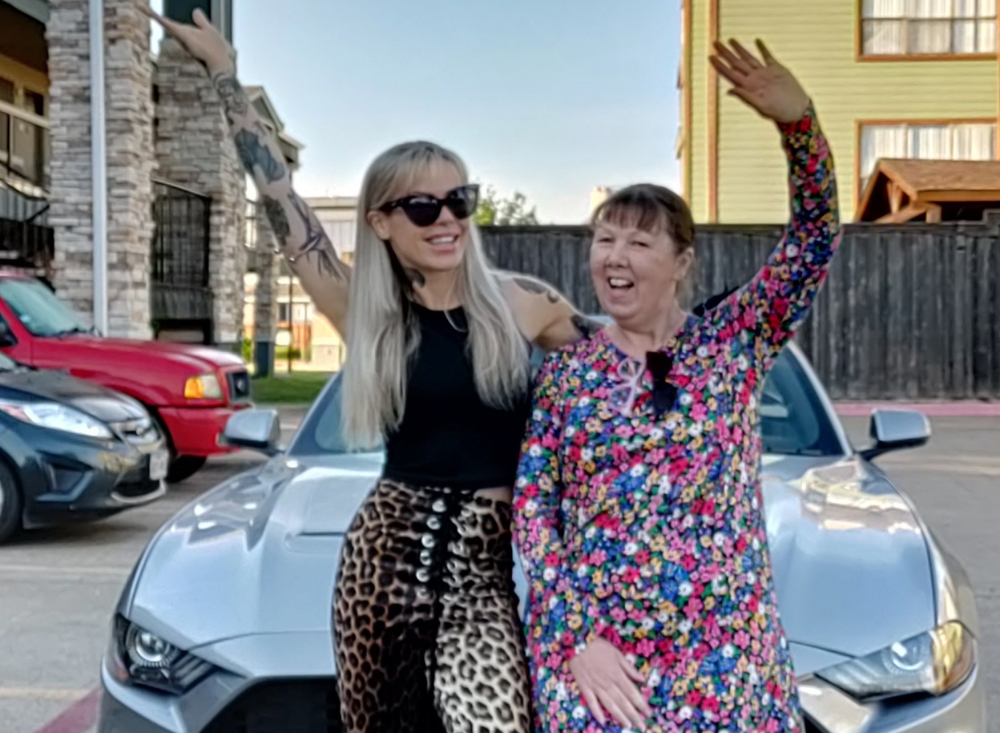 Administrator
Jennifer King
That's my mum and I as we fulfilled the lifelong dream of driving across the States in a Mustang. I'm originally from Scotland, UK, but, through God's grace, a path was laid for me to move to the U.S in 2022 so I embarked on that journey. Austin became home, and North Village Church became a neighbor until I decided to visit one day. It would be impossible for me to share in a few sentences how important NVC has been during this season of my life but, through my commitment as Marketing Ministry Leader, and my role as Administrator, I hope to give back as much if not more; for God's glory, and so that others can enjoy this wonderful place of worship, teaching and community.
North Village Church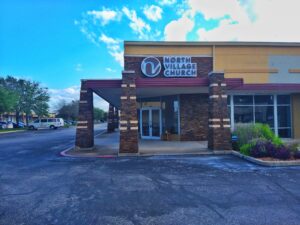 2203 W Anderson Ln
Ste B
Austin, TX 78757-1223